Mission Statement
We are delighted that you are considering joining our family. We take pride in providing the highest quality service to you and your children.
Our goal is to be your most outstanding "Early Education" choice.
If you think our program is the right one for your child, you may contact us for further assistance or information.
We look forward to meeting you and your family!
---
Our Beliefs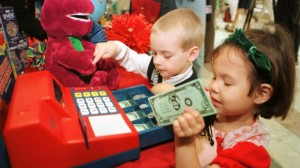 We believe early childhood years from birth to five are the most important period of life, as that is the time when intelligence is being formed.
We believe children develop their potential when offered opportunities to freely explore, discover and create.
We believe one of the most significant assets of a successful educational program is the involvement of a competent, nurturing, and well-trained staff, as well as a low child to teacher ratio.
We believe the parents are the child's first and most important teachers. This is why we work in partnership with families to build a mutual understanding of their culture, beliefs, routines and parenting skills.