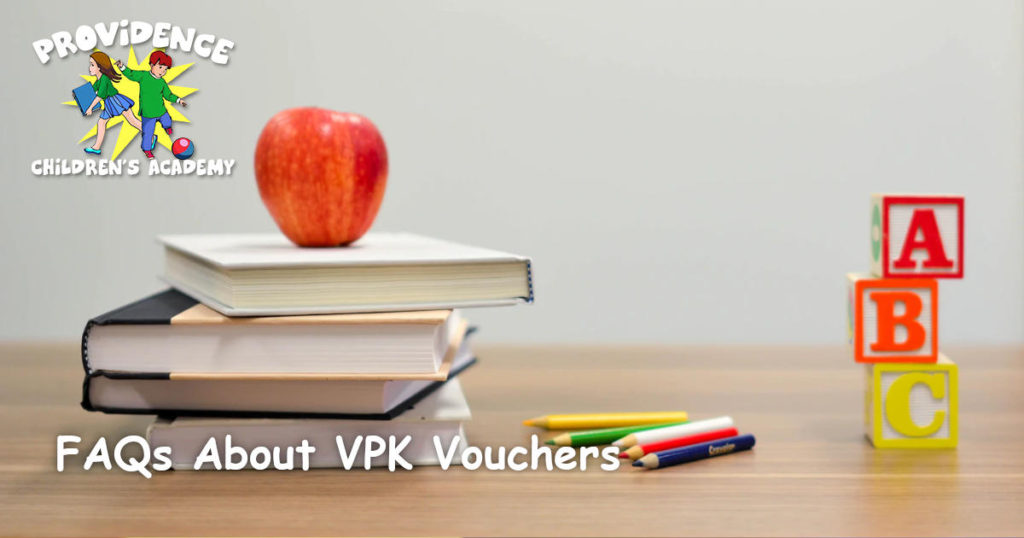 Some people think that kindergarten is the place that young children go to pass the time. Kindergarten is actually so much more than that! It's an important part of early childhood development as the play in shaping the minds of young children. A good kindergarten curriculum will focus on early literacy and early mathematics to develop learning and critical thinking skills to prepare your child for future academic success.
The state of Florida has designed a program to incentivize parents to send their children to kindergarten sooner rather than later. The Voluntary Prekindergarten (VPK) program acknowledges the importance of kindergarten attendance and aims to provide young children entering the schooling system with a head start in social interaction and learning. The VPK program can be free using a VPK voucher.
Below we answer 10 frequently asked questions about VPK vouchers to help you prepare for your child's early start.
1. How Do I Get A VPK Voucher?
Getting a VPK voucher takes two steps.
First parents are to register with the Early Learning Coalition (ELC). This can be done online on the ELC website or at one of their offices during walk-in hours.
To register, you will need your child's social security number, proof of your child's age such as a birth certificate, and proof of Florida residency that matches the address of the child's residence. Once the registration forms have been completed and submitted, parents will be issued with a Certificate of Eligibility.
The second step is enrolling your child with a registered VPK provider.
2. Who Qualifies For A VPK Voucher?
In the state of Florida, VPK is free to all four and five-year old children. All children who turn four years old by September of the first year in the program qualify for a voucher.
3. How Long Does It Take To Get A VPK Voucher?
Once you have successfully submitted your application to the ELC, it can take up to 10 business days for you to receive your certificate.
4. Are VPK Vouchers School Specific?
VPK Vouchers are to be used at verified VPK providers in your county. You can contact the ELC office for a list of free VPK providers and their readiness rates near you.
5. Are VPK Vouchers Reusable?
No, VPK vouchers are not reusable. Choosing the right VPK provider the first time around is very important as the process can only be done once. Once you have submitted your certificate to them, your child will be registered to the provider and will not be able to repeat the process.
6. How much does it cost?
The VPK program is free for all eligible children. Family income is not relevant, and providers are not allowed to charge any additional fees.
7. How Do I Know Which Schools Accept VPK Vouchers?
All registered VPK providers accept VPK vouchers. The list of providers can be found at your nearest ELC office or on their website.
8. Can VPK Vouchers Be Used For Summer Programs?
Yes! There are excellent summer VPK programs that can begin as early as May 1st. Parents are encouraged to ensure that the summer program they choose meets the 300-hour instructional requirement set by the state before enrolling their children.
9. Are VPK Vouchers State Specific?
Yes, they are state specific. Upon registration you are to present proof of address that matches your child's. Enrollment into a VPK program is state specific and the provider you choose must be within the state address that you registered with.
10. Will VPK Benefit My Child?
VPK programs give children a great advantage. Children who finished VPK are significantly more prepared for kindergarten as they have been exposed to learning outcomes at an earlier age and have been encouraged to develop essential social skills. Contact Providence Children's Academy today at 954-570-6914 to jumpstart your child's educational journey.