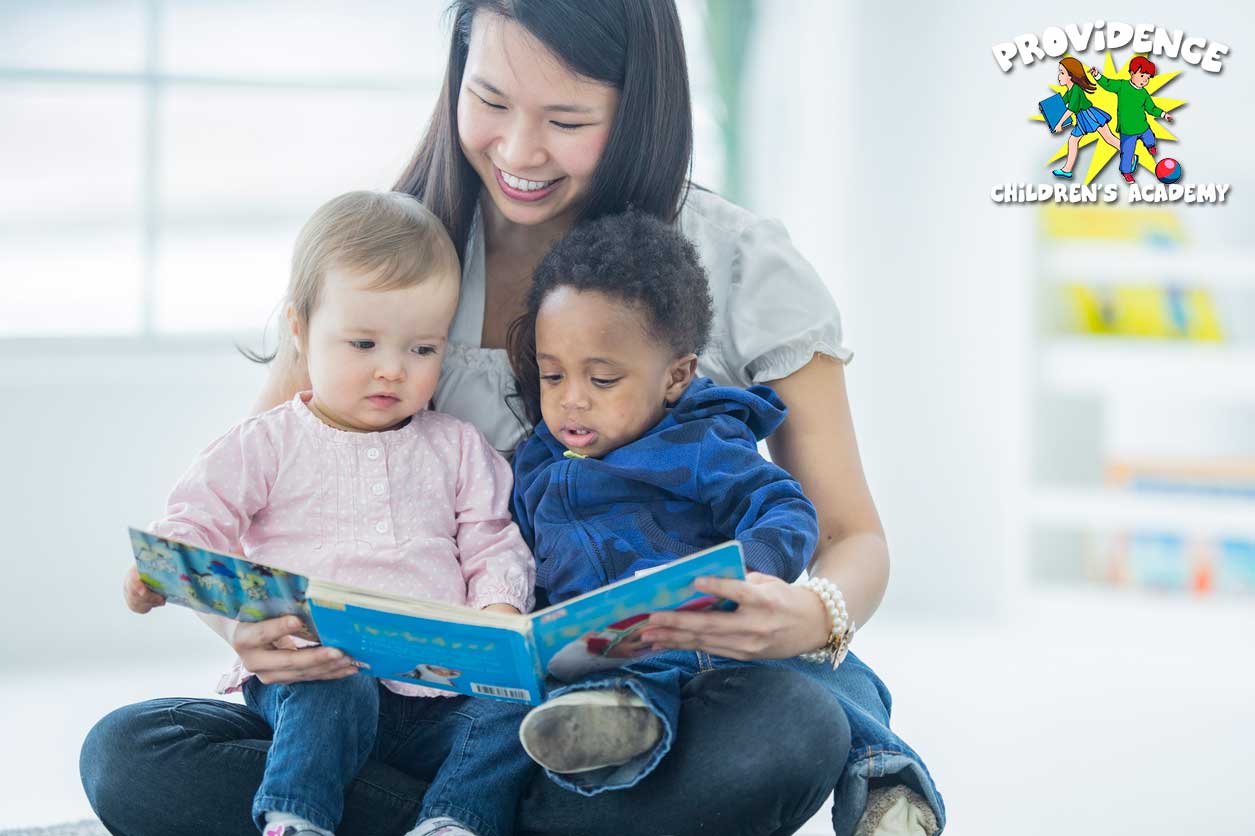 Many parents are not able to stay home with their infants during the day – however many parents might feel that their child is too young to go to preschool. There is a solution to this, by enrolling your child in a preschool that offers a curriculum that focuses on infant developmental activity.
What Are Infant Developmental Activities and How Do They Benefit Your Child?
Infants may not be able to speak as well as adults, but they have their own form of communication. Their crying and babbling is their own way of communicating. Crying and babbling are necessary steps in language development. Language development and communication is encouraged through songs and daily conversation. Children will imitate the words they hear and this is how they learn to speak. Infants are encouraged to use hand gestures and sounds to communicate until they are able to use words.
In a preschool where they offer infant development activities the teachers will use books to teach children to identify objects they see around them. This not only helps with language development but also helps with memory, listening and attention. This activity covers a whole range of different skills that your child will develop and use as they grow older.
Singing is a great technique that can be used to encourage speech. However, it also a wonderful tool to strengthen and improve cognitive skills. Singing helps to create a positive environment that is conducive to learning ad overall wellbeing.
The teachers that your infant engages with throughout the day will provide you child with physical and emotional support. This helps your child develop positive interactions and relationships. Teachers help your child manage their emotions which is an important skill even at their young age. The physical contact, such as holding and rocking, will make your child feel safe and loved even when they are away from you.
Children are encouraged to learn skills by playing with educational toys – these toys provide help with gross and fine motor skills development, hand-eye coordination, creative skills and cognition. In addition, children are encouraged to explore their environment as much as possible because this is the best way for them to learn about the world around them. Many preschools ensure that their infant classrooms are sensory-rich with different textures, sounds, colors and shapes, tastes and smells. This will stimulate your child to explore and encourage learning along the way.
A preschool that is rich in infant development activities will encourage children to move as much as they can. This encouragement will allow for physical development – your child should be encouraged to try and walk or crawl – If they are too young, they should be encouraged to move around on the ground and engage in objects around them. Music, playing with instruments and dance is another method many schools use to encourage movement.
Creativity is another skill that is encouraged at a preschool – painting, drawing and music are excellent ways for children to express their creative side while stimulating their physical and cognitive development.
Providence Children's Academy is one of the best preschools in Coconut Creek. Phone us today at 954-570-6914 to enroll your child or find out more information about our infant care programs.