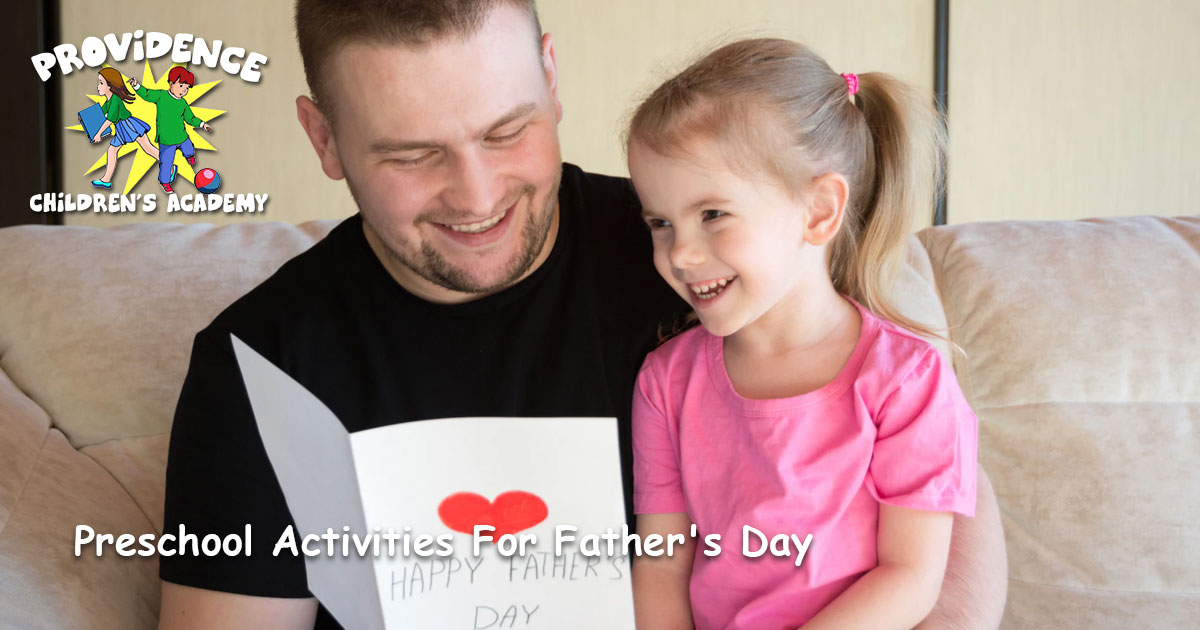 Father's Day is an important day for families all around the world. The day was first celebrated in the United States in 1910 and has grown increasingly popular over the years. Today, the U.S. and 84 other countries, celebrate fathers on the third Sunday of every June.
Celebrating Father's Day can be educational too. Preschool children learn best through structured play and interactive activities, such as crafting. By celebrating Father's Day, children can learn about different family structures, how to express their gratitude, empathy, and can even develop their fine motor skills.
Below we share 3 Father's Day crafting activities that preschoolers, their dads and teachers will love.
What Are The Developmental Benefits Of Crafting?
According to a recent study, at least 62% of American households have a family member that has a crafting hobby. The chances of your preschooler becoming one of them, is high.
Enhanced Language Skills
Crafting allows children to express themselves, practice self-regulation, and develop their motor skills.
Through themed activities, such as Father's Day crafting, children can explore and express their feelings. As they craft, they can be encouraged to express their gratitude or share stories about their fathers, enhancing language skills.
Self-Regulation
Self-regulation is an essential skill that your preschooler will rely on well into their adult life. It is important for nearly every aspect of your child's development as it can directly impact language learning, problem solving-skills and their overall performance at school. Crafting enhances self-regulation skills as children practice patience, while for example, waiting for glue to dry or for shared tools to become available.
Fine Motor Skills
Fine motor skills refer to the smaller muscles in your child's hands and wrists. Developing your child's fine motor skills is a big part of a high quality preschool curriculum as these skill are essential for activities such as writing. Crafting develops fine motor skills as children use their hands to perform intricate and detailed tasks.
Father's Day Crafting Activities For Preschool Children
Below are a few of Providence Children's Academy's favorite crafts to celebrate Father's Day!
1. Tear-Art Tie Bookmark
What You Need:
Old newspaper
One sheet of paper
Liquid glue
Paint brush
Pen
Scissors
Directions: Start by drawing an outline of a tie on the sheet of paper and cut it out. Ask your preschooler to tear different sized pieces of paper from the newspaper. Using the paint brush, spread the glue evenly across the cut-out of the tie. Children should then past the individual newspaper bits on the tie. After your child has covered the entire shape, you could outline the tie and trim any outlying newspaper bits with the scissor.
2. Salt Dough Handprint Ornament
What You Need:
4 cups of all-purpose flour
1.5 cups of warm water
1 cup of salt
A knife
Paint
Directions: To make the salt dough, start by mixing the flour, water and salt thoroughly and knead the dough until soft. The dough should not be too dry or too wet, it should be smooth with few bumps when rolled out. Once rolled out to roughly a ¼ of an inch, ask your preschooler to press their hand onto the dough to make the handprint. Using the knife, trace around the handprint, set aside to air dry for a day and then bake at 250 degrees Fahrenheit for 1.5 hours. When the ornament is hard and has set sufficiently, your child can decorate it with the paint.
3. LEGO Memory Building Jar
What You Need:
LEGOs or small building blocks
A mason jar
A marker
Directions: Ask your child to list all of the activities they enjoy doing with their father and write them down on the LEGOs. Children can share activities they would like to do too, such as hiking. Once each side of all the blocks have been tagged with an activity, place them in the mason jar. You could print or write a label for the jar too.
STEM Based Preschool In Coconut Creek
At Providence Children's Academy, our hands-on curriculum focuses on learning through educational play. Our staff are trained in early learning development and implement STEM based principles that prepare children for future learning. Contact us today to find out more about our creative activities for preschoolers or about our learning facility.
Visit our preschool blog or follow Providence Children's Academy on Facebook for more educational activities for your preschooler.