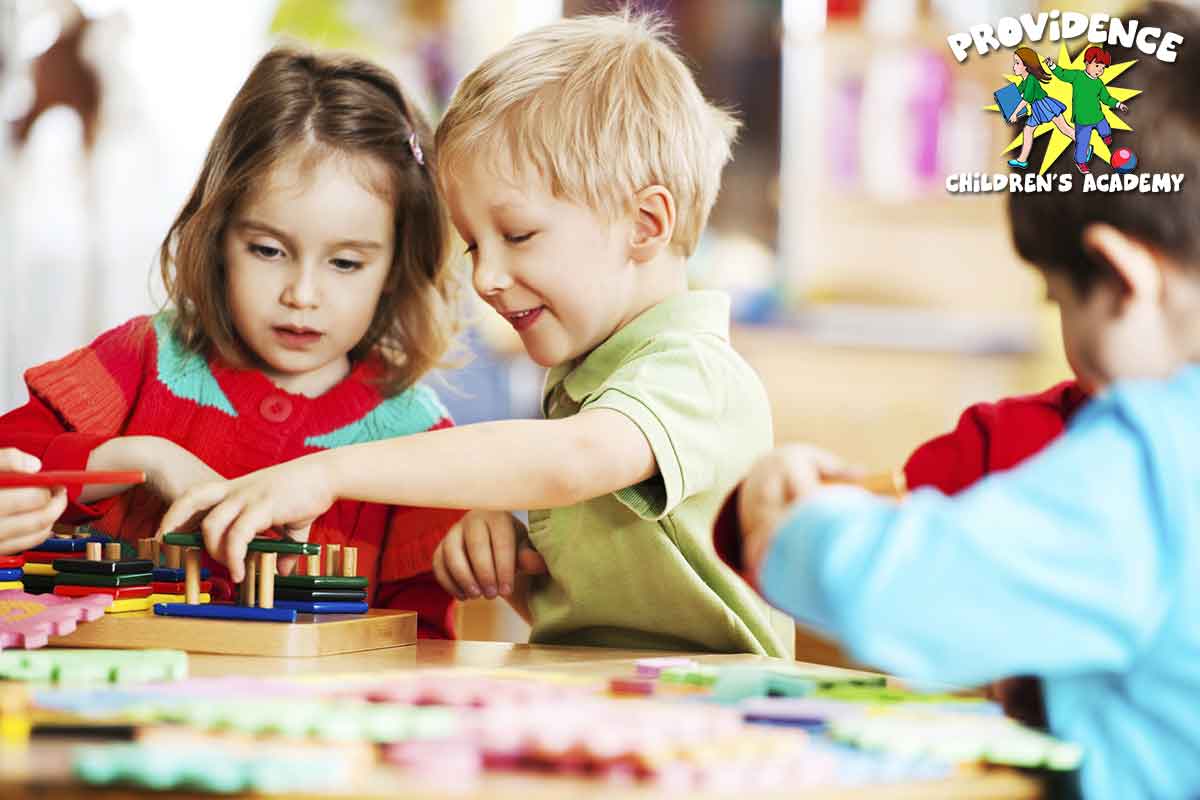 Preschool facilities typically provide formal and informal education for children under the age of six, at which point compulsory schooling is required. This early childhood education is necessary to develop a range of skills including social, emotional, cognitive, and physical. One way to refine and develop these skills is through preschool games.
Indoor Preschool Games
The following games can be played indoors. They can involve music and movement and are flexible with age involvement. Exposing children to music through movement encourages the mind and body to work together. Children's motor skills are refined through the movement and children learn to differentiate sounds and words.
Freeze Dance

This preschool game is a classic. You put on a little bit of music, and give the instruction to 'freeze' when the music stops. Encourage children to freeze in particularly amusing poses. This is a great game to develop the skills of listening and self-expression.

Indoor Obstacle Course

This game is perfectly suited for a rainy day. Pushing aside some furniture and creating a makeshift obstacle course is one way to develop gross motor skills. You can use rolled up socks as balls to throw into a bucket, tape a string to crawl under, and introduce a balancing beam of sort.

Scavenger Hunt

You can choose a theme and create a scavenger hunt based on patterns, letters and colors. Hiding objects in areas of different heights will introduce different ranges of movement. Crawling, jumping and hopping are all movements that introduce motor skills. Creating puzzling clues to find various objects also grants children the opportunity to develop cognitive skills.
Arts And Crafts
Best suited for children between the ages of four and up, art-based games encourage creative thinking and present team-building opportunities.
Learning Shapes

Instructing children to trace the shape of common items such as the upside down of a cup to make a circle or a cellphone to make rectangle introduces them to recognizing shapes in everyday objects. You can also encourage children to look for their own shapes in the room.

Squiggle Art

This game is great for developing social skills. Each player receives a piece of paper, draws a squiggle on it and exchanges their paper with another player. The player is then to create a picture, using the squiggle as a starting point. This promotes creativity and discussion.
Mathematics Development
Although even simple mathematics is only introduced in formal schooling, there are various games to play with preschoolers that introduce them to the concept of mathematics, numbers and relationship.
Fishing For Numbers

Cut out a few fish shapes, write bold numbers on them and attach them to paper clips. You can then create a fishing rod with a stick, a bit of string and a magnet on the end. Scatter the fish in a bowl, ensuring that the numbers are visible. Use uniquely relative phrases to encourage children to 'fish' for certain numbers. You may need to do the fishing for the younger children at first.

Sorting Characters

Sorting different color toy characters, such as bears, is a great way of introducing preschoolers to the concepts of patterns and relationships. You can create a card with different colored shapes on it and instruct the children to sort the colored toys to their respective colors on a sorting mat.
These are just a few of the many different games to play with preschoolers that are completely flexible for different ages. Playing games is extremely important for the development of promoting healthy child development. Preschool, in particular, allows for early introduction of various developmental areas, and are great for refining cognitive, physical, social and emotional skills.