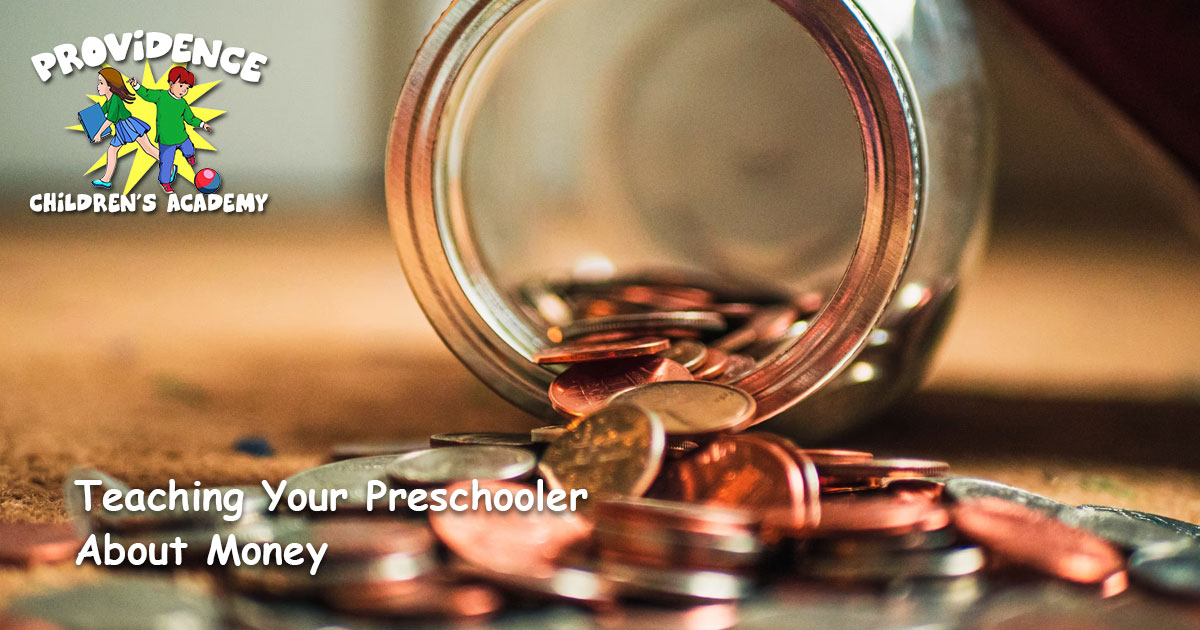 Financial literacy is an important component of a holistic educational experience. Teaching your preschooler about the value of money is important to avoid a cycle of debt, help them realize the value of belongings, and flourish in a potentially stressful economy.
Did you know that the average American has approximately $90,460 in debt? Consumer debt products, personal loans, and mortgages are not only limited to middle-aged adults. In fact, the average amount of debt for young adults aged between 18 and 23-years-old is $16,0143.
Being financially savvy from a young age can prevent overwhelming monetary woes. As the parent of a preschooler, you can begin teaching your little one the basics of financial literacy from a young age.
What Is Financial Literacy?
What is the first thought that comes to mind when hearing the term financial literacy? If you think of accountants in business attire or briefcases and calculators, then you're not alone. However, the essence of financial literacy is a lot simpler and can easily be introduced to a preschooler.
Financial literacy refers to a set of skills that empower people to make smart decisions involving money. By honing these skills, individuals are able to save, spend wisely, contribute to the economy and invest financially.
At the preschool level, the basics of money management can be taught in a simplified fashion, forging healthy habits for future years.
Why Is Financial Literacy Important?
It's important to make the topic of money an approachable conversation. Instilling healthy financial habits from a young age will lay a strong foundation for the future.
There are several benefits to incorporating financial literacy, such as;
Equip children to live independently
Teach the value in paying off debts (or avoiding debts entirely)
Increase savings potential (which is a great way to avoid debt)
Set aside money for a comfortable retirement
Help understand the value of money
Teach how to build positive credit
Learn about investments
Avoid money scams
Financial Literacy Activities For Preschoolers
Most preschool programs cater to children between the ages of 3 and 4 years old. A hands-on and relevant curriculum should cover financial literacy activities, many of which can also be practiced at home.
Introduce Coin Currency

Sanitize pocket change and create games with the coins. Allow your children to hold the coins and become familiar with the size, color, and weight of the coin. These coins can be used for math exercises while also getting your child comfortable with managing currency.

Set The Scene for Playtime

Role-play is a great way to motivate and engage children. Set the scene of a farmer's market, grocery store, or any other business that involves the exchange of money. The activity encourages children to spend money and teaches them the value of having limited funds and buying within a budget.

Explain The Difference Between Needs and Wants

Before children understand the value of money, it can be difficult to determine the difference between wants and needs. For example, preschoolers may not understand why they can't have the latest version of LEGO if they have the previous version.

Make a game of explaining the difference between a need and a want by writing lists and teaching

Read Age-Appropriate Educational Books

There are several children's books that describe aspects of finance in an age-appropriate way. Reading these stories together is a fun way to learn about various concepts. Some examples include Coat of Many Colors and Lemonade in Winter.

Introduce The Opportunity to Earn Money

Money doesn't grow on trees and the best way to understand the value of cash is to work for it. There are fun ways to introduce the relationship between work and money. For example, you can reward household chores for a small fee. Another option is to help your preschooler open a lemonade stand, draw up a budget and sell refreshments to neighbors.

Initiate The Idea Of Giving Back

One of the most underrated aspects of financial literacy is giving back to others. When teaching about basic financial literacy and how money works, it's important to include ways that others can benefit. One example is to donate a percentage of profits from the lemonade stand to a local charity.
Learning Outside Of The Home
These are just a few fun activities to introduce financial literacy in the home. At Providence Children's Academy, we strive to create a nurturing, educational experience outside of the home as well.
Our program includes various fun, cognitive activities to build your little one's confidence for their next educational step. Contact us at 954-570-6914 to find out more or enjoy an online virtual tour.