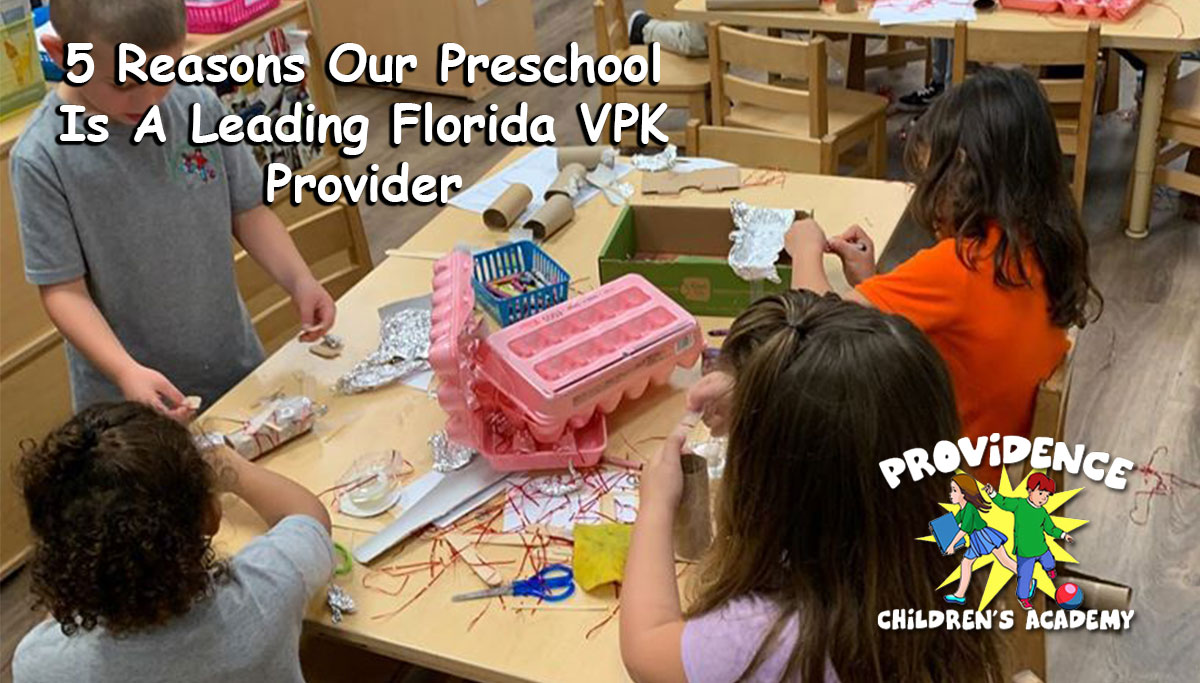 A curriculum-based preschool is important for young children, at Providence Children's Academy, we offer a safe and stimulating place for children to both learn and grow during their formative years. We combine preschool learning activities with fun to help make the educational experience both enjoyable and memorable.
However, there are specific reasons why our preschool is a leading Florida VPK provider in the Florida and some of these reasons include:
Security
We are considered one of the best Florida preschools because we require fingerprint access for both drop-off and pick-up. All guests are also required to provide us with a photo ID before they gain access. All entry doors have security code access, which only staff knows. All exit doors remain locked during the day.
Multifaceted Learning
At Providence Children's Academy, we divide our classrooms into different learning centers for reading, math, science, writing, dramatic play, and art. Each week, we focus on a different letter, color, and shape of the week. Music, physical education, and media are specials that students regularly enjoy.
Our staff offers daily reports for all our students that are two and under, along with individual portfolio assessments. Parent-teacher conferences are held at different times of the school year. Monthly newsletters also give parents tips on how to continue the educational process at home.
Family Involvement
We all know that it takes a village to raise and educate a child. We offer many different events for families to enjoy together with our students, including a book fair, science fair, Halloween parade and party, winter show, VPK prom, Mother's Day Tea, and more.
Safe Learning Environment
Our Florida VPK school is furnished with Jonti-Craft products, which are considered the strongest and safest available. The surface on our playground is NFL turf with padding and sand underneath. This helps to reduce the risk of injury for children during playtime. Our staff is also CPR and First-Aid Certified.
Smart Board Technology
Our students are growing up in a time where technology rules all. We often use a Smart Board, an interactive computer, in our curriculum. This helps them to learn colors, numbers, shapes, math, and words with a hands-on approach, alongside the use of technology. This Smart Board is a touch screen and spans 66" x 46″.
The Best Florida VPK Program For Early Childhood Development
At Providence Children's Academy, we offer every student the opportunity to have the best possible education. We offer a three-hour Pre-Kindergarten program free through state funding. Our experienced teachers have successfully taught countless students who have continued to excel in their educational aspirations. Because of this, we are considered one of the best Florida VPK programs.
We strongly believe that a child learns best with the addition of creative play. While every activity we do has a learning goal in mind, fostering creativity is equally as important as a child grows. To learn more about our curriculum-based preschool in Coconut Creek, Florida, contact our staff at 954-570-6914.