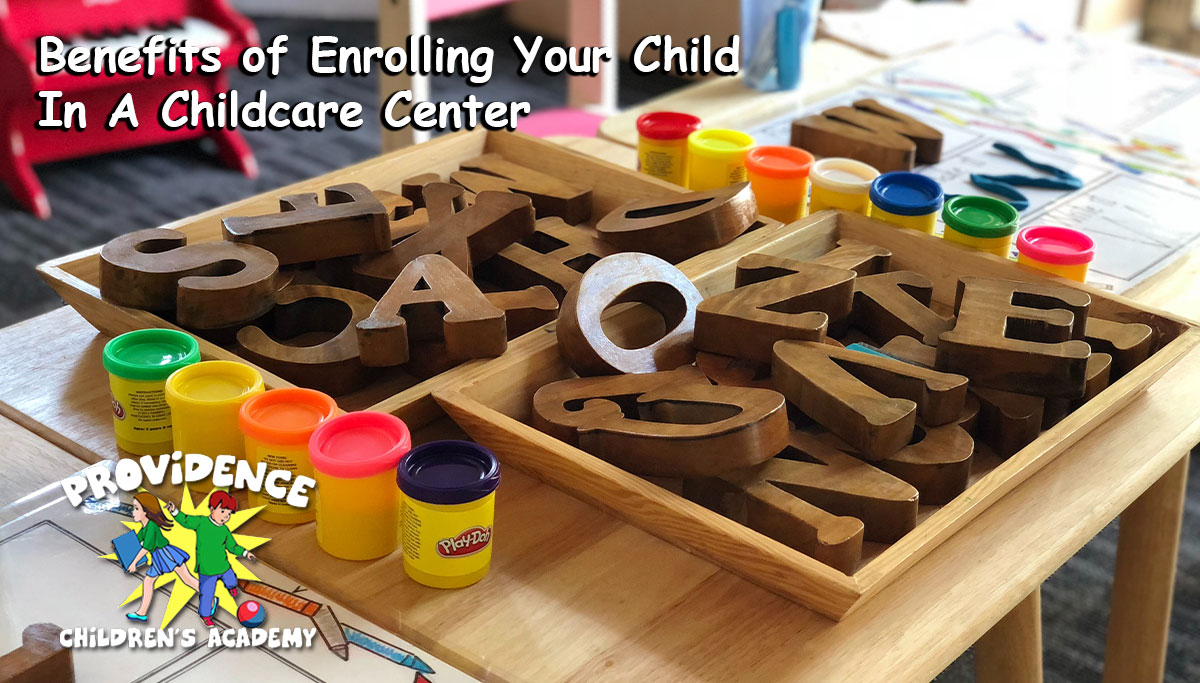 Approximately 60% of children live in areas lacking adequate childcare facilities. Although some families choose to not send their children to a childcare center in the interest of saving money, this may not be in the best interest of their children.
There are numerous benefits to sending your child to a childcare center – here are just a few.
Establishing A Regular Routine
Structure is a necessity in life, and it is vital to children's intellectual development, especially toddlers. Having a set schedule that involves things like bedtime and mealtimes gives children a sense of stability and safety. Even when your child is too young to be able to read a clock and tell time, having a daily schedule will give them a sense of time.
Going to and from daycare provides this sense of routine, along with the daily schedule of the facility itself. Having set times for learning, playing, eating, and napping will provide your child with the structure they need for healthy development.
If your child is only taken care of by family or close friends, they do not get the opportunity to interact with people from different backgrounds on a regular basis. If you send your child to daycare, they will learn to use social and emotional skills through practicing teamwork and resolving conflict.
The best childcare centers will offer structured games and play to allow self-expression and problem-solving development in a supervised environment.
Sending your child to daycare also helps your child learn to deal with and overcome separation anxiety. This will make them more independent and is part of healthy emotional development.
Improving Behavior
Studies have shown that children enrolled in high-quality daycare programs have fewer behavioral issues. As their social skills develop, children begin to problem-solve independently and vent negative emotions such as anger, disappointment, and frustration in healthier ways and have fewer tantrums.
Learning to control their emotions and deal with problems is an integral life skill that only becomes more important as a person gets older and the problems they face become more complex.
Improving Physical Health
Daycare promotes physical and emotional health. For example, staff will help children understand how to make healthy eating choices, and your child will have opportunities to improve their cardiovascular health through active playtime.
Simplifying The Transition To Kindergarten
The routine and skills your child learns in daycare will help them when they move on to kindergarten. They will also have learned to count and begin to read before kindergarten if they attend daycare, putting them at an advantage academically when they officially start school.
Developing Autonomy and Independence
Children who become independent at a young age tend to be more confident as adults.
When they attend daycare, your child is more likely to be responsible for things like cleaning up after themselves or putting on a jacket before they go outside rather than having an adult do it for them.
Recognizing Positive Role Models and Behavior
Children in daycare are taken care of by trained staff who know how to model positive behavior and explain the reasons why we do things. Their teachers will serve as role models.
Your child will learn respect for others, politeness, how to make conversation, and how to interact appropriately with adults and authority figures.
Just like adults, kids need time to have fun and spend time with their friends. Unless you have a wide social circle, you may find it difficult to provide enough socialization for your child. Going to daycare will give your child opportunities to socialize with a variety of people. Your child may even make lifelong friendships in daycare.
Childcare Near Me In Broward County, Florida
If you are looking for childcare near me, Providence Children's Academy in Coconut Creek, Florida, maybe your answer. We offer a Voluntary Pre-Kindergarten Program that is free for all four-year-olds born on or before September 1. Our childcare facility features a safe and toxin-free playground, and we require security code access and fingerprint access to ensure safe drop off and pick up.