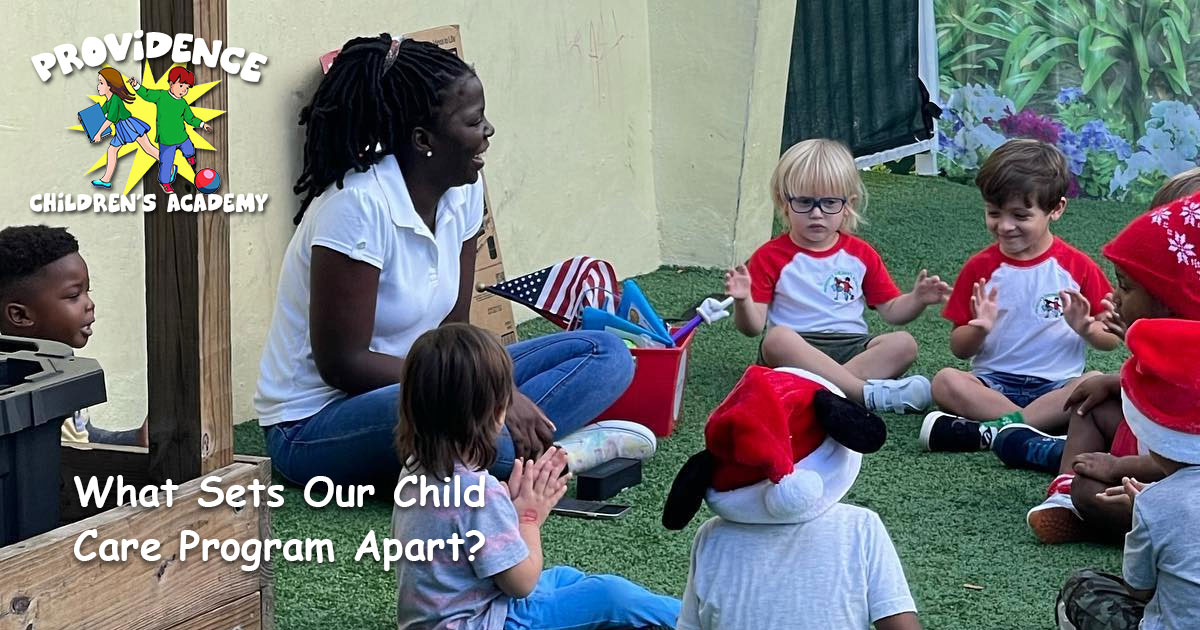 When it comes to child care programs, you need the best of the best. Safety, education quality, and ethos all need to align when you choose where you want your child to go to school, and it can be an overwhelming decision to make. At Providence Children's Academy, we take our commitment to creating an outstanding child care program seriously.
Our Commitments to an Exemplary Child Care Program
We have a vision to be the best early education choice for you and your family, and it's a goal that we work towards every day. Here are the core areas we focus on to make sure we deliver quality child care and education to all of our students.
Family Owned and Run
By family-owned and family-run, we mean that the environment of our school is of the utmost importance. We love having parents get involved in their children's school lives, with teacher-parent conferences and personalized assessments throughout the year to keep you up to date. Social events throughout the year are designed with the whole family in mind, so you can see how your child is growing in school.
Outstanding Safety
Both physical safety and hygiene play an essential role at our school. Emergency procedures, the intercom system, and frequent teacher training all play a part in keeping your child safe, and access to the school is highly regulated. With fingerprint access for drop off and pick up, you can be sure of your child's safety. Cleanliness is another key aspect for us, so classrooms are deep cleaned every week, and toys and other equipment are sanitized daily. In addition, our outdoor spaces are toxin-free and our staff are trained in first aid and CPR.
Hands-on Curriculum
We know that the best of early learning is through play. For preschoolers, they learn by exploring the world around them and seeing visible reactions to their actions, and experiencing things with their senses. Play-based learning encourages children to experiment, and outdoor play improves fine motor skills, fitness, and hand-eye coordination. By engaging both the mind and the body for learning, developmental skills improve across the board.
Small Class Sizes
There are so many benefits gained from small class sizes, chief among them being greater attention from the teacher. This attention keeps your child focused on learning opportunities, helps the teacher to spot any need for assistance, and allows for more interpersonal interaction during lessons. The early signs of learning difficulties, like ADHD or dyslexia, are also easily spotted in a small classroom, so your child can get the attention and assistance they need in their curriculum.
VPK, Summer Programs, and After School Care
Scheduling can be incredibly difficult, so we're committed to providing quality summer programs and after school care to accommodate you. We keep our summer program classes small for that all important teacher-student ratio and treat after school care as an extension of the quality we provide during class hours. We promote educational and engaging activities, as well as put focus on living a healthy lifestyle and providing quality nutrition. Our VPK program helps get your child ready for kindergarten by giving them a head start in the classroom environment, making sure they're ready to learn comfortably.
The Child Care Program at Providence Children's Academy
We strive to uphold these commitments every day, and we can't wait to show you around our facility. Contact us at 954-570-6914 to speak to our team and arrange a tour, and see why we take pride in the quality child care program we provide.